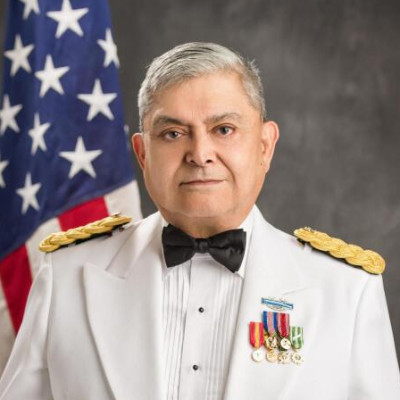 Date Deceased:

2020-12-14
A decorated US ARMY combat warrior, He had a distinguished military background. Al attended Officer Candidate School at Ft. Benning, Georgia - the only Hispanic from his class of 1966. He was commissioned as a U. S. Army Infantry Unit Commander. Upon commissioning, He was selected as a TAC officer at Officer Candidate School to train applicants to become officers. Following his class graduation, Al was temporarily assigned to the Judge Advocate Generals Office where he received a rare letter of commendation for his successful skills as Defense Counsel(He never lost a case) He was selected for specialized training in jungle warfare tactics at the US Army School of the Americas - Panama Canal, Ft. Gulick. Upon Al's arrival in Vietnam, Al served as Infantry Platoon Leader and Executive Officer during his assignment with the 25th Infantry Division. Al was also appointed as Battalion Defense Counsel.
Later, Al was selected as a military advisor to the Vietnamese Popular Forces with Military Assistance Command Vietnam (MACV) near the North Vietnam border where he conducted numerous covert military operations wearing the uniform of a South Vietnamese Officer.

Serrato was especially proud of his 10 years representing U. S. ambassadors in Thailand as Embassy Warden.
Always adventurous, Al traveled the world visiting 37 countries. He trekked through the jungles of Sumatra, walked atop the crusts of active volcanoes in Java, lived with cannibals in Irian Jaya, ran with the bulls in Pamplona, and lived in Asia for 15 years. Fluent in Thai, Mandarin Chinese and Spanish.

If so inclined, please donate to the Combat Infantrymen's Association at https://www.cibassoc.org/Donate
An association that Al commanded up until the day he died, and that has the Alfred C. Serrato Memorial Scholarship Program in his honor.